The next stable version of OOEclipse will contain a new project wizard to help you creating a new Java client application for OpenOffice.org. Here are a few screenshots of the wizard. For those who want to try it, you will soon be able to install the plugin from one of the development update site: On this server or http://people.freedesktop.org/~cbosdo/ooeclipseintegration-dev.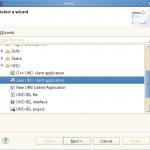 New project type selection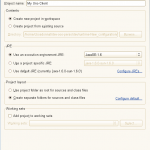 First page of the wizard: really standard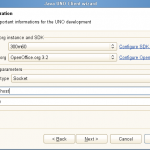 The OOo connection configuration page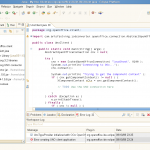 The generated project
Many thanks to Mirko Nasato from Art of Solving for his nice LGPL classes to connect to OpenOffice.org: I have extracted them from JODConverter and added them in a JAR to the generated project.